One Dollar, One Million Thank Yous, One Mission...
To End Homelessness Among Veterans!
Our work, efforts and successes are entirely fueled by donations. We thank you for your interest in Domestic Battle and our mission to end homelessness among our nation's veterans.
Our goal is to have everyone in American donate just $1 to help fight the plauge of homelessness among our nation's veterans. For those that can donate more please feel free to do so. For those that can't we encourage you to at least send a thank you note and spread the word about Domestic Battle.
To make a donation online now please feel free to select your preferred provider from the list below. We currently accept donations online via PayPal.
If you would prefer to mail in a donation please click here to print the mail-in form and send the donation into our offices via the address on the form.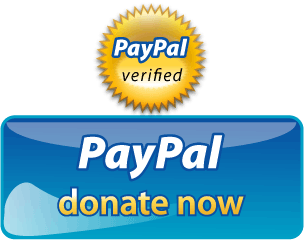 We truly thank you for your support.